MTGCount

is an easy application developed to help '

Magic the Gathering

' (edited by

Wizard of the Coast

) card players to count life points and poison counters during a game.

MTGCount is focused on one versus one games and gives the players the folowing features:
Life points counter
Poison counter
Chronometer or downcount
History of the game
Game turn management
Heads or tails game

Download MTGCount on Google Play

If you enjoy this application, you can support its development by making a donation.

---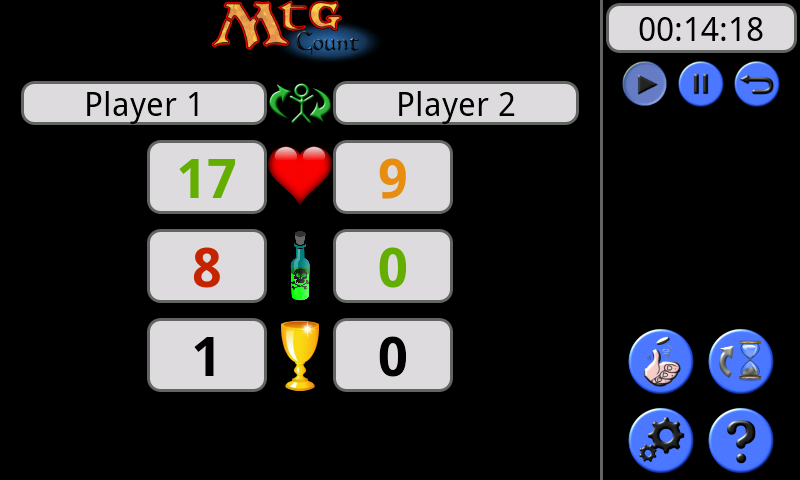 MTGCount
has a clean and simple interface to highlight life points and poison counters.
---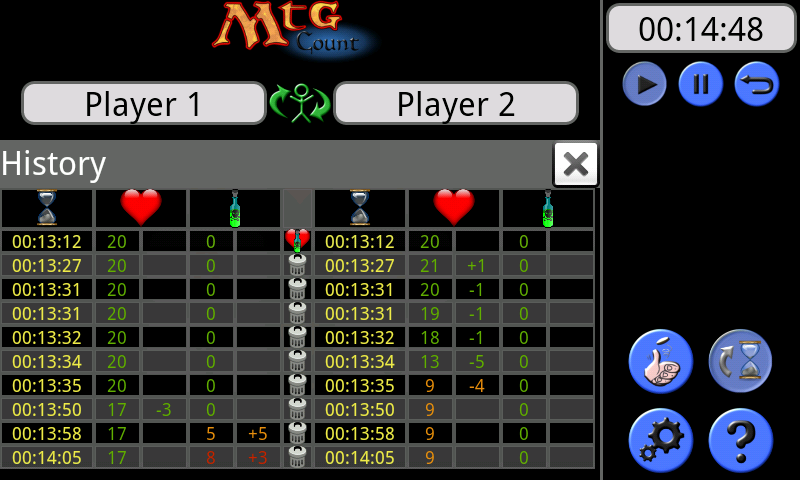 During each game, the history of life points and poison counters is available in one click.
---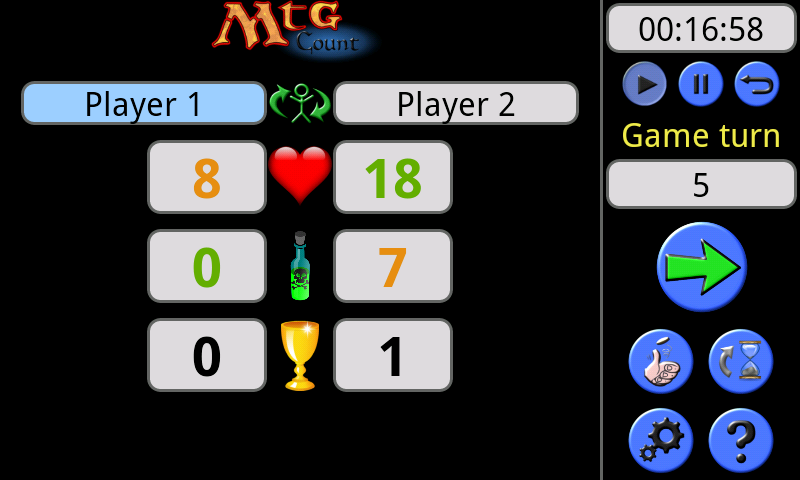 For more experienced players, it is possible to activate the 'turn management' option. Thus, as in a chess game, when his/her turn is over, each player press the icon 'next round'. This information is added into the history.
---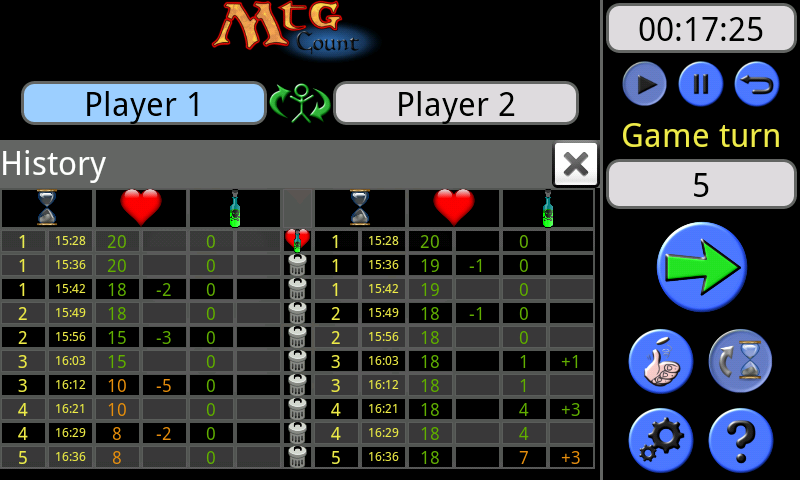 When the 'turn management' option is activated, the history gives the turn number for each new entry. This information can be very useful during a game analyzis.
---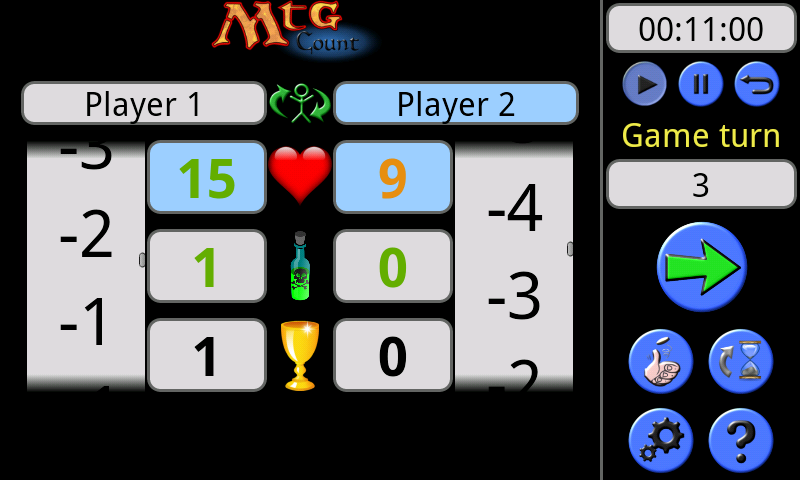 Add and subtract life points or poison counters is done via two drop-down list (one for each player). Thus in just one click you can safely select the desired value.
The information presented on this web site about 'Magic The Gathering', both literal and graphical, is copyrighted by Wizards of the Coast.This web site is not produced, endorsed, supported, or affiliated with Wizards of the Coast.