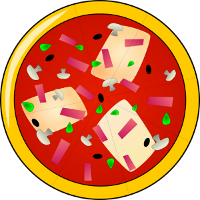 You are among friends, watching a football game or playing a board game ... You start to bet hungry and you decide to order some pizzas ... So 'How many?', that is the question! '
I Need Pizza!
' answers that for you!
Choose the number of men, women, children and ogres (big pizza eaters!), and I need pizza ! computes the number of pizzas for you!
You save time, everyone agrees on the quantity and you earn money by minimizing leftovers!
Bon appetit!